The Western Wall in Jerusalem at night. The Temple Mount is just above the wall and the location where the Third Temple will stand. The Two Witnesses may speak against this Temple from this spot in front of the wall
The Two Witnesses for God will be preaching from Jerusalem for 3 and a half years during the Tribulation Period. The Antichrist will kill them before a world audience but God will resurrect them three days later.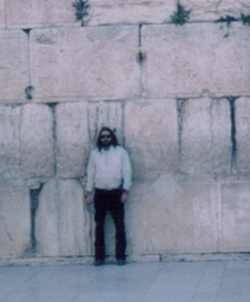 Definitely not one of the Witnesses (looks notwithstanding). I had the pleasure to go to Israel in 1986.